Work order processing is a huge part of the Property Preservation industry. There are many companies in competition for your work order, bid development, and data processing business. But RPR Services is a stand out in that we are truly a one stop shop for all your processing needs. It's always our goal to provide you with quality workmanship no matter the type of processing, from routine work orders, maintenance work orders, photo evaluations, and bid development.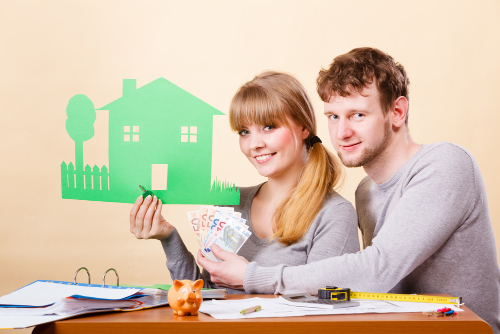 The work order processor plays a vital role between the property preservation contractor and the vendors they contract with. Working with the processors at RPR Services LLC is like having another staff member on your team. We strive to make processing as seamless as possible and will complete work orders and the bidding process as dictated by your vendors and up to your standards. With RPR on your side, you are saving the costs and time it takes to hire your own processing staff. No need for training, no need to provide benefits, no need to provide the space for the staff to work in, and no excuses! It is our goal to provide all our clients with the highest quality workmanship in a timely manner, and to provide service that is second to none!
In work order processing cycle data entry is key for a sleek and serene processing!!
Here's how RPR Services provides comprehensive work order completion:
Property preservation work order and bid processing is not rocket science, but it isn't exactly black and white! Rather, it is a diverse and vast amount of information that must be deciphered and put into a coherent report to your vendor. Concise Property Condition Reports (PCR), arrangement of the photo section to evaluate before and after images, the evaluation of photos for bid development, and more are all part of the report process. RPR Services has many years of experience in this field, and we have learned to dig deep and ensure accuracy in all that is reported and to find opportunities to increase your business.
Property Condition Report:
This is the first step to determining the number and variety of work orders that will be generated and completed to get the property in sale ready condition. The Property Condition Report is crucial in that it will almost always lead to more work, and more business for your property preservation company. That's why it's important to have a professional property preservation processing company like RPR Services LLC on your side. We'll be there to help you identify the variety of opportunities for bidding, and to ensure that the property will be in sale ready condition when you're done!
Photos Evaluation Section:
The photo section serves as a 360-degree view of the property as well as depicting the "Before", "During", and "After" conditions. The "Before" pictures are generally organized in a logical order that show all the conditions that will require some sort of action (repairs, updates, or replacement), and they indicate the location of the property with pictures of the street signs and house number. These photos will show all four sides of the structure(s) on the property. These photos then lead to the "During" photos, which depict the actions taken. They're important as they provide proof of the work completed for invoicing later on, and potentially for other bid opportunities. Then finally this section will include the "After" photos, which will show all the work completed as required, and may also help in additional bidding opportunities.
The photo section is so vital as it tells the whole story of the property start to finish. And as mentioned, it could lead to other bidding opportunities. Doing it right takes time, experience, knowledge, and a keen eye for detail. At RPR Services LLC our professional processors have the skills needed to do it right and to identify the opportunities to build your business and increase your profits. As a property preservation company, you want to have the professional backing of a company like RPR Services, LLC to be on your side and help your company grow!
These are vital because the further process and work order depend entirely on these proofs!
Bids Submission: The Bids submission section is usually placed before the Photo Evaluation Section. But since there is no standard there is the option to place it after as well. In some cases this makes sense, as the photos will likely show some of the bid opportunities.
The Bid Submission section, generally covers:
Damage present on the property exterior and interior (these areas can be presented separately)
Pricing information for the necessary repairs or replacement
Description of the location of damage and areas that might be affected by it
The root cause of the damage and how to remedy the issue
In all this, the Bid Submission is vital as it will justify the pricing for the repairs including time and materials, description of the work to be done, and any further actions that might be required beyond the scope of this bid. Details are important as this information is also likely to be reviewed by the insurance provider for the property. Again, that's why you need a team of experienced professionals such as RPR Services, LLC can provide.
Invoice:
Last but not least the Invoice section is where all your work comes together to provide and justify the profits you need to run your company and expand your business. This section will include the work completed as instructed by your client, and all the detail assembled in the previous sections will be summarized. In the end, you want to be confident that this section is thorough and complete before final submission. It's our goal at RPR Services, LLC to provide every property preservation company that we serve with thorough and detailed reports each and every time.
Hopefully this information is helpful. As the saying goes, it's not rocket science. But being thorough and complete during the processing of your property preservation work orders and bidding takes time, knowledge, experience, and a keen eye for details. Look to RPR Services, LLC as the one stop shop for all your processing needs. We strive to provide thorough and detailed reports and bids, and ultimately to help you grow your company!